See on Scoop.it – Les Éditions du Désir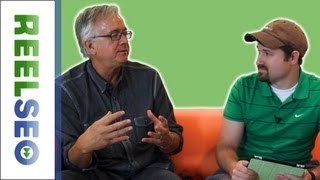 Ideas For Strengthening Online Video Community [Creator's Tip #58] is the original title of this post.
This is the second part of our conversation with Patrick Hanlon, the author of, « Primal Branding… WATCH PART 1 OF OUR INTERVIEW FIRST! http://youtu.be/upzypRWCcDE
Here's a 15:46 minute video interview with the author of « Primal Branding: Create Zealots for Your Brand, Your Company, and Your Future, » Patrick Hanlon.
In the interviewer Tim Schmoyer chats with Patrick about how businesses can use the Primal Code and they share examples as they go along.
What caught my attention was element #2: The Creed. This is your « I believe… » statement.
I'm thinking that your creed/I believe statement is a new way to think/talk about a company's Unique Selling Proposition — which is a good thing! I find creeds/I believe statements to be much more compelling and easier for many to get their heads wrapped around.
The rest of the Primal Code are these elements:
Creation story Icons Rituals Language Anti-believers A Leader
When you link your stories into elements 2-6 you will have a dynamite marketing voice or point of view. And you can use these elements to adjust the rest of your biz stories so you have a tight, united whole.
Watch the video if you want to know more and then check out this other article for more text about Primal Branding: http://www.reelseo.com/strengthen-online-video-brand-primal-code/
This review was written by Karen Dietz for her curated content on business storytelling at http://www.scoop.it/t/just-story-it ;
See on www.youtube.com